About Adwanted UK
Adwanted UK is the UK's leading provider of media tech, data and thought-leadership. With decades of experience in every aspect of media we are connected to the key players and deliver unparalleled reach and influence across the industry and beyond.
Mediatel Connected combines independent media research, analysis and planning apps to provide information in one simple to use platform. It is the UK's largest single-source of media data and the first stop for agencies, media owners, brands and academic institutions.
We have two products in the UK radio industry, which continues to enjoy very robust advertising revenues. Adwanted UK built the first automated trading system for UK media, J-ET, on behalf of the IPA and the Radio Centre in 1998 - long before programmatic and big data were industry buzzwords. Over the years J-ET has expanded to include order approval, finance system links, integrated instant messaging and copy instruction management. J-ET also integrates with a number of planning, sales, traffic and finance systems providing complete transparency of trading, with full audit trails. There are currently over 1000 users and over 12 million spots are handled by J-ET annually.
In 2016 Adwanted UK and Peach created a joint venture business, Audiotrack, to manage copy delivery across the radio industry. Working on behalf of many of the UK's creative agencies and radio production companies, Audiotrack was immediately recognised by its clients as providing new and greater efficiencies to the market.
In the Out of Home industry Adwanted UK has two products – SPACE is an industry standard database of UK OOH sites run on behalf of the IPAO and Outsmart; and the Route API enables companies to build Route data easily and quickly into their own systems. API subscribers are able to focus on the added value activities of creating their own planning interface and incorporating bespoke optimisation strategies. Clients of both include OOH media owners, specialists and suppliers.
Adwanted Events runs over 20 conferences, seminars and bespoke events across a range of media and advertising themes and across the globe. The business is particularly strong in TV and ad-tech, running two global events in London, each of which attract around 600 delegates from across the world. Adwanted Events also runs the Media Leaders Awards and the Videonet Connected TV Awards.
Adwanted UK's highly regarded The Media Leader and Videonet each amplify the events and the event partners by providing authoritative and thought-provoking news and opinion to readers across the 20,000-strong Adwanted UK Network and beyond. Both provide further promotional opportunities too, from advertising to reports and white papers.
Company values
Trust
- We never do anything that puts into peril the trust our customers have in us and we always trust and support our colleagues as experts in their own field.
Tenacity
- We are embedded with an entrepreneurial spirit always striving to find new opportunities to enhance our products and services to offer our clients better products tomorrow than today. By doing so we help ourselves grow as people and the company to grow into new areas.
Teamwork
- We will always work with a tremendous esprit de corps. We never forget behind every technology there are humans engineering the product and real customers using the product. As the company and the world becomes ever more complex we will look work closer together both internally, and externally with our customers and always with a sense of fun and joie de vivre.

Adwanted UK Management
Greg Grimmer
CEO
Greg joined Adwanted UK as CEO in July 2019 after an illustrious career spent in the marketing agency world. During his career he has launched, transformed and sold agencies in the media, creative, digital and mobile sectors. He joined Adwanted UK after successfully selling Fetch to the Japanese holding company Dentsu and growing it globally across the USA, Europe and Asia. Greg was an early evangelist of the digital media sector and a passionate supporter of the media sector. He is a frustrated comic, writer, and athlete, the latter of which now mainly involves two wheels.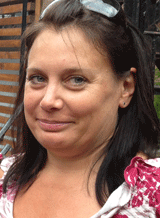 Sue Cullingham
Development Director, J-ET
Sue is Adwanted UK's Development Director and responsible for overseeing the radio industry trading system J-ET. Built and operated by Adwanted UK, J-ET's original goal was to provide single source accountability and to simplify the radio buying process. Sue has been involved in J-ET since its inception and oversees both the development and client service teams.
About Adwanted Group
The Group has a proven track record in acquiring many well-established companies and integrating them into our family, These include SRDS (created in the USA in 1919), Carthage (2003), CSE (1990) and OFFREMEDIA (2005) and most recently Mediatel Limited, which is now trading as Adwanted UK, all expert companies and leaders in their respective categories.
Adwanted Group was founded to provide the advertising sector with the best Tech and Information. Headquartered in New York, with offices in Chicago, Paris, Lille and London we are a fast growing ambitious business that has grown through both acquisition and organic development.
We are trusted by the biggest media companies in the world to deliver information that makes them better at what they do for their customers. Thanks to our events and digital publishing, our audiences are informed, educated and connected.
Our data products are essential to enhance our customers media and marketing plans. Our tech systems enable advertising to be bought, sold and evaluated better and faster. We deliver efficiency and effectiveness for our clients through seamless teamwork whilst offering the best service and advice at every turn. We are tenacious in delivering opinions on the future and how we can help deliver that future.
Hear from Adwanted Group CEO, Emmanuel Debuyck on the founding principles of Adwanted Group and his decision to acquire Adwanted UK.
Essential Today, Invaluable Tomorrow.